« Have You Opposed The RIAA Today? | Main | Irish Applied Technology »
September 20, 2003
Equal Time
Recently, I brought you news of the John Edwards campaign's activities in Portsmouth. Today, I located the headquaters of the Joe Lieberman camp.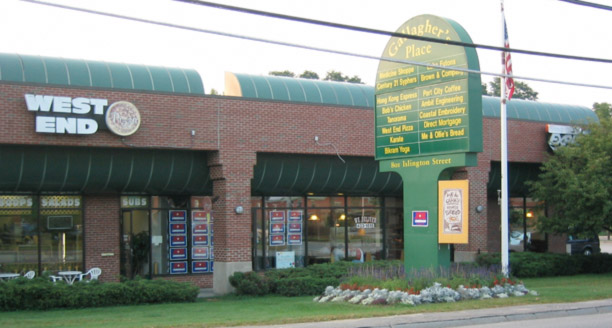 While Edwards is a Subway man, Lieberman has apparently aligned himself with local eateries West End Pizza and Hong Kong Express.
What fast food brand fuels the Kerry campaign? Where do the Dick Gephardt faithful go for their saturated fats and cholesterol? Stay tuned to this space for answers to these and other important questions facing the republic.
Posted by Dan at September 20, 2003 06:33 PM
Comments
And more importantly -- how in the hell did Gallagher make enough money spattering watermelons with a sledgehammer to buy a mini-mall?

Posted by: mg at September 22, 2003 09:30 AM
Post a comment
Thanks for signing in, . Now you can comment. (sign out)
(If you haven't left a comment here before, you may need to be approved by the site owner before your comment will appear. Until then, it won't appear on the entry. Thanks for waiting.)