Standard House Chip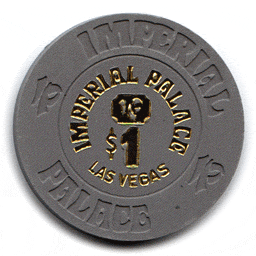 Identical Front/Back
Imperial Palace Las Vegas
3535 Las Vegas Boulevard South
Las Vegas, Nevada 89109

Owner:
Ralph Engelstad

A Little About Imperial Palace Las Vegas
The last time I walked out of Imperial Palace, I promised myself that I was never coming back. The casino is smoky and cramped and many of their dealers are rude to the point of spite. The clientele features an alarming number of angry, bitter drunks who would be thrown out of any other casino in ten minutes flat. It's a shame, really, because IP has plenty of $5 table games, which the Center Strip could use more of.

Submit your own comment on Imperial Palace Las Vegas.